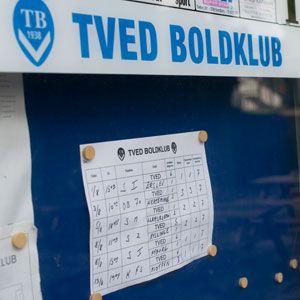 SupportEnergi! The name of a new product from Sydfyns Elforsyning designed to appeal to consumers who were involved in activities with the local soccer team or art society. Furthermore, Sydfyns Elforsyning wanted to be an active sponsor in the community.

Client: Sydfyns Elforsyning
Case: Supportenergi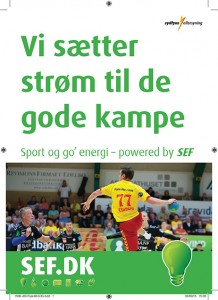 Sydfyns Elforsyning – or SEF, as it goes by in the local community, had been on NetworkCommunication's list of clients for a number of years, when they asked for our help launching SupportEnergi. Simultaneously, SEF asked us to develop a sponsor strategy – all to strengthen their local affiliation.
The strategy was simple – make the consumers sign up for SupportEnergi on electricity and/or natural gas consumption. When signing up, the consumer would specify which team, club or association they wanted SEF to support.
When using electricity and/or natural gas, monetary support for their chosen club or association would accumulate. Parallel to consumers signing up for SupportEnergi, SEF became more involved in sports and cultural life in and around Svendborg through sponsorships. ip information Some of the larger sports clubs and cultural activities were now sponsored by SEF.
We ensured a correct and targeted communication towards consumers, sports clubs and associations. We increased visibility for SEF and increased consumer involvement in a low involvement product. A high number of consumers changed to SupportEnergi and many of the local sports clubs and associations in the southern part of Funen made the list of supported entities. relevant domains . site analysis Well-known teams such as Svendborg Rabbits, GOG and FC Svendborg received sponsorships from SEF – just as the SVEND film festival was actively sponsored by SEF.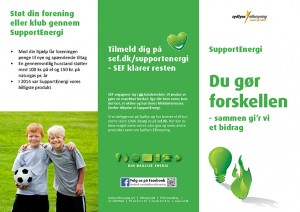 A taskforce surveyed everything from product relationships and prices to sports clubs, associations and possible charities in the southern part of Funen. We developed communication material, which in a simple and uncomplicated way told of the products' advantages.
With regard to sponsorships we made sure that SEF became very visible in all gyms, halls and stadiums in the southern part of Funen.
Result
SEF delivered on their promise; to get involved and make a noticeable difference in their community.
About SEF
Sydfyns Elforsyning is located in Svendborg and has for more than 100 years provided energy for private citizens, businesses and institutions in the southern part of Funen. Today, the company handles sale of electricity, natural gas, fiber optic networks and tv-packages. Furthermore, SEF also provides energy consultancy and electrical contractor services. 
Invalid Displayed Gallery
What we did
Sponsor strategy
Advertisement, roll ups, brochures and posters
Information material for clubs and associations
PR
Competitions
Landing pages
Web content
Process