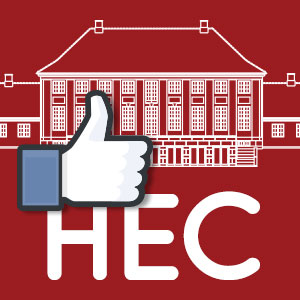 For a number of years, NetworkCommunication has worked with Helene Elsass Center and Ludvig and Sara Elsass Foundation on communicating and conveying the activities of the foundation and Helene Elsass Center. On new platforms, with new initiatives and novel approaches we communicate both 'hearts and minds'.

Client: Helene Elsass Center
Case: Facebook
When it became time for Helene Elsass Center to launch a Facebook-page they again contacted NetworkCommunication. The Facebook-page was supposed to be a social meeting place where people could get involved and follow a dialogue between scientists, researchers, therapists and parents of children with cerebral palsy.
The natural next step when you have a long line of activities that you wish to communicate – children's camps, courses for neuroscientists, networking and helpful training for parents of children diagnosed with cerebral palsy – is to take the leap and go on Facebook.
The Helene Elsass Center (HEC) Facebook-page is where the close dialogue with the center's target audiences happens. It is a place where families with children with CP, therapists and the employees at HEC can meet – a place where the good stories – large and small – and relevant knowledge is easily shared with others.
The task
Establish and manage a Facebook-page for Helene Elsass Center. Create dialogue and involvement with the center's target audiences.
Process
With input from Helene Elsass Center, we designed and built the Facebook-page and developed a content plan for the page. Afterwards, the Facebook-page was presented to the employees so that they knew exactly how to contribute to its content.
Result
Helene Elsass Center's Facebook-page has a high affinity and a constant flow of new followers. The Facebook-page is kept in line with the center's visual identity and other communication activities.
About Helene Elsass Center
Helene Elsass Center is part of the Ludvig and Sara Elsass Foundation. Helene Elsass Center makes a noticeable difference for children and young people with cerebral palsy. Helene Elsass Center bridges the gap between knowledge, research and practice. With an offset in the latest research, technologies and methods are developed and offered to children and young people with cerebral palsy – and this yields results.
Progress and results are made due to individual training and development programmes that gives a high sense of activity and control over own life, as well as independence, sense of self-worth and social integration for persons with cerebral palsy.
What we did
Social media strategy
Facebook page
Content plan
Facebook Insights reports
Documentary videos