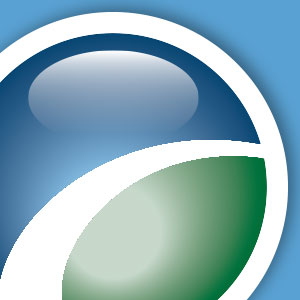 Entreprise, a business that maintained 80-90 percent of the Danish rails, were faced with privatization. This demanded a strong and clear profile that would cement Entreprise's independence and its unique position and corporate culture.

Client: Entreprise
Case: Corporate ID
Entreprise was Banedanmark's contracting company and was about to be separated from Banedanmark to become an independent stock-based corporation. The expertise of Entreprise lay in handling technical tasks related to rail work and privatization would give them the same opportunities as other railroad construction companies.
Entreprise cooperated with NetworkCommunication on how to create a clear corporate identity that would raise the necessary attention while at the same time appealing to a large and varied group of stakeholders.
The challenge was to combine and balance the technical knowledge of engineers with integrity and professionalism. In order to do this, we designed a completely new corporate ID, presented in a new design manual. From there we developed a wide range of materials – from internal magazines, product sheets, logoed coffee mugs and signs to layouts for machinery, websites and pens. relevant domains . site analysis ip information The wide range of elements was a success. Entreprise presented themselves clearly – both on and off the rails.
The task
Creating an independent visual identity for Entreprise that would position the company on the market for railroad construction companies.
Process
To be able to welcome the upcoming privatization, solid insights into Entreprise's services were needed. So we held several workshops and conducted interviews with the employees who worked on the rails.
Result
Entreprise was not only given a new visual platform. They were given a clear identity, culture and an online presence. Together, the many elements tied the company's activities together on one communication platform, beneficial for both Entreprise and their target audiences.
About Entreprise
Already in 2002, Banedanmark began a process to separate its contracting company, Entreprise, to bid independently on contracting tasks just as privately owned companies did. The thought behind it was to sell off Entreprise with a profit in much the same way as with Banestyrelsen Rådgivning.
What we did
Corporate ID
Design guide
Brand book
Letter line
Life on the rails – internal magazine
Customer magazine
Product sheets
Website
Intranet
Press releases
Branding of machinery – cars, cranes and trains.