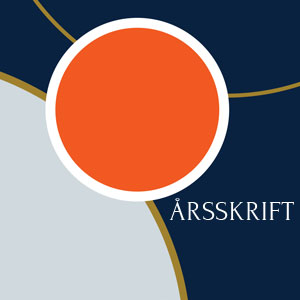 Working life, a life with sports, research and treatments. These are some of the themes in the annual report, that the Elsass Foundation publishes every year.

Client: Ludvig and Sara Elsass Foundation
Case: Annual report
Based on a close cooperation on developing a strong profile and communications platform for the Elsass Foundation, NetworkCommunication was asked to develop an annual report that illustrated the Foundation's many different focus areas in both layout and content.
The Ludvig and Sara Elsass Foundation focuses on supporting children and young people with cerebral palsy (CP). This is done by supporting research, education, training, sports and other physical activity. ip information . The annual report was supposed to convey the powerful stories and messages that the foundation's employees come across in their everyday work.
We were set the task of communicating the many positive stories as well as concentrating on the settings that make the inclusion of children and young people in Denmark possible. The annual report holds interviews with researchers and scientists, young people with CP, coaches from different sports teams, parents of children with CP and many others.
It resulted in a magnificent annual report that the Elsass Foundation prides itself of, and its readers very well received it.
The task
Create an annual report that explains the Foundation's activities and support the remaining communication efforts of the Elsass Foundation.
Process
We designed a modern layout for the annual report to show the activity and dynamics of the foundation with a focus on the foundation's resources, yields – and most importantly activities and real people. We created an annual report that was both 'conventional' and full of integrity.
Result
The annual report presents the work of the Elsass Foundation and documents the previous year in words and images. Through conversations, interviews and visits, the reader becomes acquainted with a wide range of the people that have received funds from the Ludvig and Sara Elsass Foundation.
About the Ludvig and Sara Elsass Foundation
The foundation focuses on improving possibilities for people with cerebral palsy, their families and relatives. This is done on a broad front – from conducting research, conveying new knowledge to direct support of institutions, associations and individuals. In 1975, with a large donation, Helene Elsass (1921-2003) established the foundation that would later bear her parents' names. server ip site analysis Helene Elsass was born with cerebral palsy and wished to establish a foundation, whose primary purpose would be to support people with cerebral palsy and others with physical as well as mental disabilities.
What we did
Concept
Graphic design
Layout
Photo
Editorial content